Strengthen the over-current protection of three-phase asynchronous motor to ensu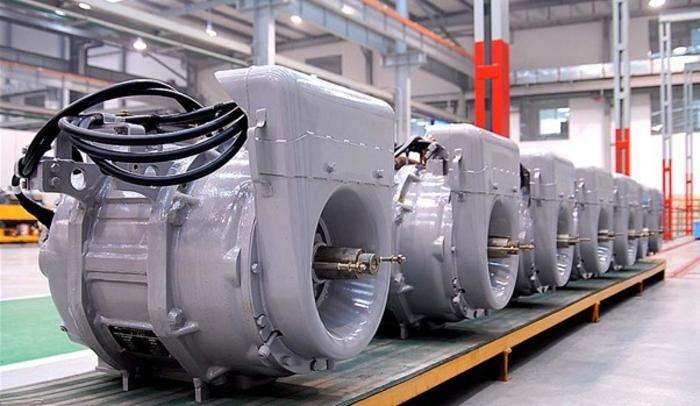 In order to ensure the smooth operation of three-phase asynchronous motor, it is necessary to analyze all kinds of current abnormal faults in many aspects, and adopt intelligent protector or multi-functional protector to protect the safe operation of three-phase asynchronous motor. The protector design shall have the following functions:
I. setting current quick break protection
(1) it is used for inter phase short circuit fault or inter phase ground short circuit fault of internal stator winding and incoming line of motor. When the short circuit current is large, the power supply shall be cut off quickly.
(2) the common current quick break protection is fuse and low-voltage circuit breaker. The fuse melts are connected in series in the protected circuit. When the circuit works normally, the fuse does not work. It is equivalent to a wire, and the voltage drop on it is very small, which can be ignored.
(3) when the circuit is short circuited, a large short-circuit current flows through the melt, making the melt melt melt immediately, cutting off the power supply of the motor, stopping the motor, and playing a protective role. Similarly, if the low-voltage circuit breaker is connected in the circuit, when the short circuit is reproduced, the low-voltage circuit breaker will act immediately, cut off the power supply, and make the motor stop running.
II. Set definite time overcurrent protection
As the back-up protection of short-circuit protection during the operation of motor, it can improve the flexibility of protection setting.
III. overload protection in reverse time
Prevent the excessive current caused by long-term overload operation of the motor, and prevent the damage caused by overheating of the stator part due to the accumulation of current thermal effect.
IV. set negative sequence current protection
Prevent all kinds of ungrounded asymmetrical faults of motor.
V. set the protection for too long starting time
To prevent the damage of winding and bearing caused by large starting current when the three-phase asynchronous motor can not be started successfully due to various reasons.